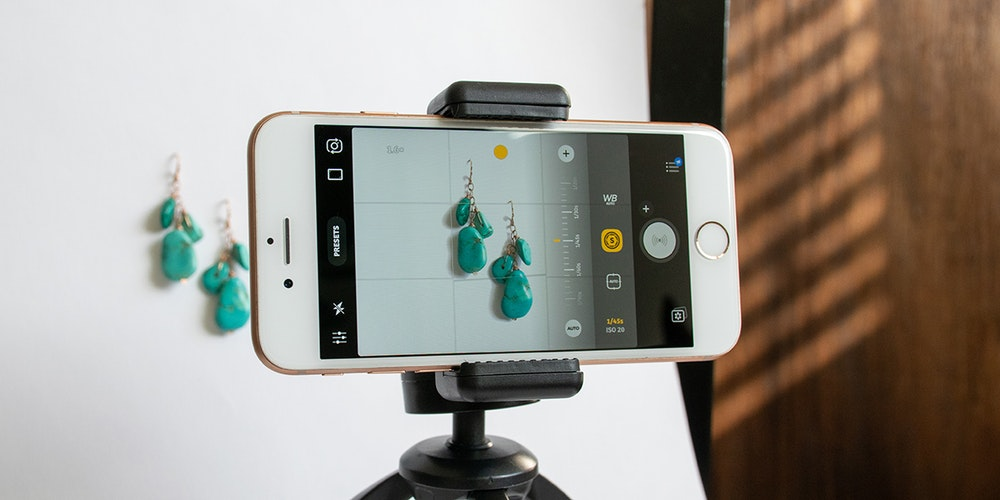 Stop Taking Your Product Pictures like an Uncle – 5 Ways to Master Mobile Product Photography
Congratulations on taking the plunge into the wild world of online business! You've got your amazing product ready to rock, and your bedroom or home office is transformed into a dazzling display of your goods. But now comes the challenging part – making sure your product stands out in this era of Instagram filters and fierce online competition. Fear not, dear entrepreneur, for we have 5 effective ways to master mobile product photography that will make your pictures not look like it was taken by an African uncle!
Use a tripod
Move away from the 'Shaky Hands' Technique
Who needs shaky hands when you have a tripod at your disposal? To avoid your product appearing like a blurry yet artistic masterpiece, leaving your customers questioning their vision and artistic appreciation, use a tripod.

Explore different angles
Whoever said your product photography should adhere to boring old rules like "keep it straight" or "avoid tilting" was right! Do not tilt that phone like you're chasing a fly. Extreme angles do not give a good impression of the product. Exploring different angles simply means, take one from the side, front back and anywhere that showcases a part of the product that needs to be showcased.
3. Get Creative With Props
Imagine this: your dazzling jewelry carefully laid out on a silky sheets next to flowers or your sleek Polaroid camera lying next to photos it has printed out before. Unleash your inner photographer, and let the creative juices flow as you assemble the most captivating sets for your products.
4. Learn How to Use Your Phone
You probably snap images all the time if you're like the majority of smartphone users. How familiar are you with your camera app, though?Most of the time, "point and click" is effective. But you might need to be a little more active if you want to consistently take flawless product photographs. Practically speaking, this means being familiar with your phone's camera settings. For instance, the majority of phones let you change the exposure of a photograph.
5. Use third-party apps to edit
The process of editing is crucial to smartphone photography. You should download some picture editing programs even if you don't want to spend hours tinkering in the digital darkroom.Photoroom is a wonderful choice if you're seeking for a free program to change the light and colors. It can switch it in seconds and quickly remove backdrops. These possibilities are covered by Snapseed as well, with the addition of retouching tools, local tweaks, and other features.
So there you have it, brave entrepreneur! Embrace the DIY, the chaos, and the quirkiness of mastering mobile product photography. Remember, in this age of perfection, it's the imperfections that truly make your products stand out. Happy snapping and good luck on your online business adventure! May your products stand out in the marketplace!
Follow us for more tips and ways to succeed in an online business. You can also download our app on Playstore and sign up on PC to get access to the best tool to manage your business.