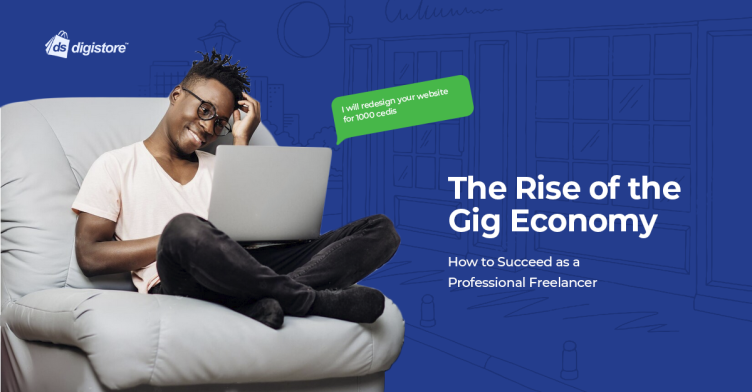 The Rise of the Gig Economy – How to Succeed as a Professional Freelancer.
In the modern world of work, the gig economy is booming. The traditional 9-to-5 job is no longer the only option for people to earn a living. Many individuals are now choosing to become professional freelancers, offering their services to clients on a project-by-project basis.
However, with the rise of the gig economy comes an increased competition among freelancers. As a result, it's essential to stand out as a professional freelancer. In this article, we will discuss how to do just that.
Step 1: Understand your niche The first step to being a successful freelancer is to understand your niche. This means identifying your area of expertise and the type of clients you want to work with. By doing so, you can create a unique selling proposition (USP) that sets you apart from other freelancers.
Step 2: Choose between being a generalist or a specialist As a freelancer, you can choose to be a generalist or a specialist. A generalist offers a broad range of services, while a specialist focuses on one specific area of expertise. Choosing between the two will depend on your skills, experience, and the type of clients you want to work with.
Step 3: Build a website As a freelancer, having a professional website is crucial. It's a platform to showcase your portfolio, skills, and experience. You can also use it to provide information about the services you offer and to communicate with potential clients. By having a website, you can establish yourself as a professional and trustworthy freelancer. And, Digistore can help you build a website easily and for free!
Step 4: Set your rate Setting your rates as a freelancer can be challenging. You don't want to price yourself too low, but you also don't want to overprice and lose potential clients. To avoid this, you can use Digistore's invoicing feature to send professional invoices to clients and receive payments worldwide easily.
Step 5: Leverage social media Social media is an excellent tool for freelancers to market themselves and connect with potential clients. By creating a professional profile on social media platforms, you can showcase your portfolio, share your expertise, and interact with potential clients.
Digistore is an all-in-one business management software that offers many features for freelancers. With Digistore, you can build your professional website for free, send professional invoices and receive payments worldwide, manage your customer relationships, and much more. By signing up for Digistore, you can manage your freelancing business from anywhere.
In conclusion, becoming a professional freelancer requires a lot of hard work and dedication. By following the steps outlined in this article and using Digistore, you can stand out in a competitive market and build a successful freelancing business. Don't forget to follow our LinkedIn page for more tipsand information like these.