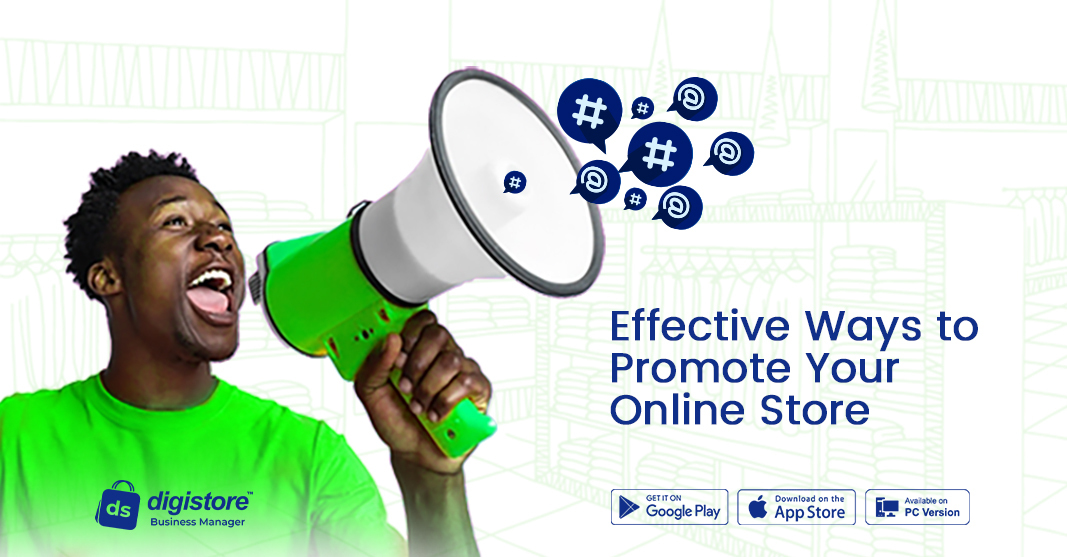 Effective Ways To Promote Your Online Store
So, you've signed up for Digistore Business Manager, created a storefront, and uploaded your products. Great! Now it's time to start promoting your online store. You've put in the effort to set up your storefront and upload your products, but now comes the crucial task of promotion. We will talk briefly about effective ways to promote your online store and attract a steady stream of potential customers to your virtual doorstep.
Harness the Power of Social Media:
Social media is an invaluable tool to connect with a vast audience and generate interest in your products. Utilize popular platforms like Facebook, Instagram, Twitter, and others to engage with your target audience effectively. Share visually compelling photos and videos of your products to showcase their unique features and benefits. Organize exciting contests and giveaways to create a buzz around your brand and encourage user participation. Remember to actively engage with your followers by responding to comments, messages, and feedback promptly. Building a strong social media presence can significantly impact your online store's visibility and customer engagement.
Paid ads are an excellent way to reach a targeted audience and drive traffic to your online store. Platforms like Google Ads, Facebook Ads, and Instagram Ads allow you to precisely target potential customers who have shown an interest in products similar to yours. Leverage the power of data-driven advertising to reach potential buyers at the right time and in the right context. Crafting compelling ad copies and eye-catching visuals can entice users to click through to your online store, increasing the chances of conversions and sales.
Email marketing remains a powerful and cost-effective method to stay connected with your customers and promote your products. Build an email list of interested prospects and existing customers through your online store. Regularly send out newsletters containing exciting new product announcements, exclusive offers, and other relevant updates. Personalize your emails to make each customer feel valued and appreciated. With Digistore Business Manager, you can easily integrate email marketing tools to streamline your campaigns and drive repeat business.
Form Strategic Partnerships:
Collaborating with other businesses can be a game-changer for your online store's promotion. Look for businesses that complement your product offerings and share a similar target audience. Partnering with them allows you to tap into a new customer base and cross-promote each other's products. This mutually beneficial relationship can significantly boost your brand's visibility and credibility. Consider joint promotions, co-branded campaigns, or affiliate partnerships to expand your reach and maximize your promotional efforts.
In conclusion, effectively promoting your online store is essential to drive traffic and boost sales. By utilizing social media, running paid ads, leveraging email marketing, and forming strategic partnerships, you can take your Digistore Business Manager-powered store to new heights. Remember to consistently analyze the performance of your promotional efforts and adapt your strategies based on customer feedback and market trends. With dedication and creativity, your online store is poised for success in the competitive e-commerce landscape. Go out there and smash it!