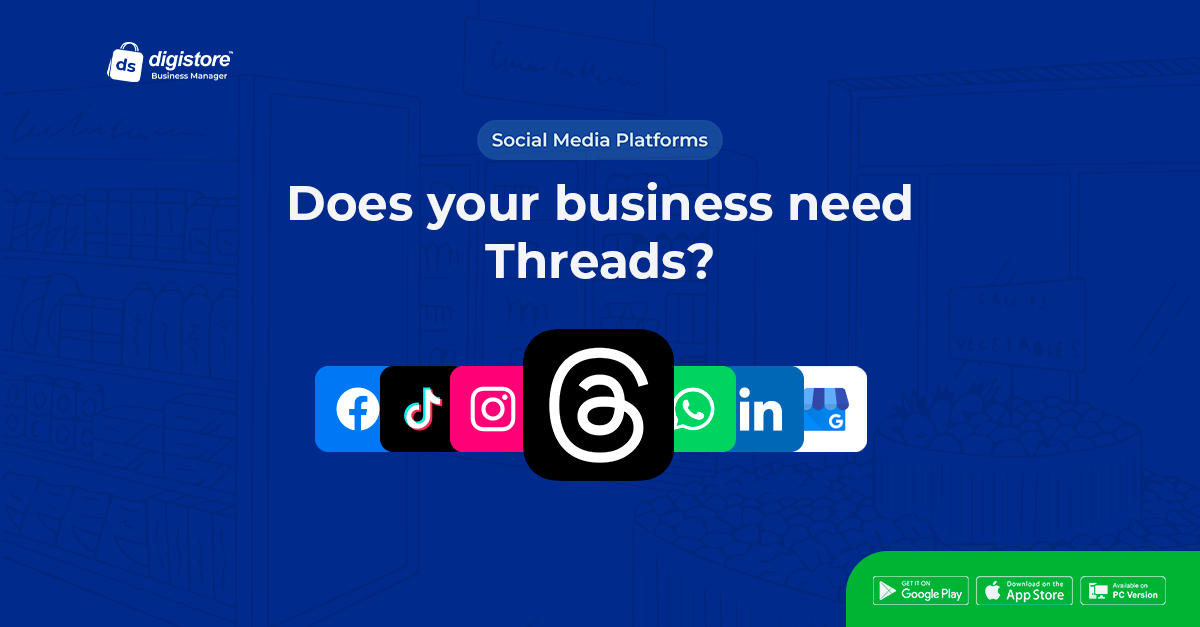 Does Your Business Need Threads?
The rise of social media has created a new landscape for businesses. With so many platforms to choose from, it can be difficult to know which ones are right for your business. One relatively new platform that businesses are starting to explore is Threads. Threads is a standalone app from Facebook that allows users to connect with their closest friends and family in a more intimate way. Early data shows that Threads is a good platform for engagement. Since there aren't any paid ads on the platform, any reviews or reposts about your business will feel very genuine. According to Adam Mosseri, the head of Instagram, content should be focused on starting conversations and making connections. This is a perfect fit for Threads, as the app is designed for people to share their lives with the people they care about most.
How Can You Use Threads for Your Small Business?
There are a few different ways that you can use Threads to promote your small business. Here are a few ideas:
Share behind-the-scenes content. Give your followers a glimpse into your day-to-day operations by sharing photos and videos of your team at work, your products in action, or your customers enjoying your products or services.
Run contests and giveaways. Threads is a great platform for running contests and giveaways. This is a great way to generate excitement and engagement around your brand.
Promote your products and services. Of course, you can also use Threads to promote your products and services. Just be sure to keep your content focused on starting conversations and making connections.
Is Threads Right for Your Business?
Whether or not Threads is right for your business depends on your target audience and your overall marketing strategy. If your target audience is active on Threads, then it could be a valuable platform for you. However, if your target audience is not on Threads, then it might not be worth your time and effort.
Ultimately, the best way to decide if Threads is right for your business is to experiment with it and see how it performs. If you see that your content is getting engagement and you're starting to build relationships with your followers, then Threads could be a valuable addition to your marketing toolkit.
It's important to remember that Threads is still a relatively new platform. As such, it's not clear how it will evolve in the future. It's possible that Threads could become a major player in the social media landscape, or it could fade into obscurity.
For this reason, it's best to capitalize on Threads only when you feel it meets your target audience and aligns with your overall marketing strategy. There's no need to rush to join Threads if you're not sure if it's right for you.
Speaking about what is right for you, Digistore Business Manager sure is right for you. Sign up and take your business to the next level business.digistoreafrica.com