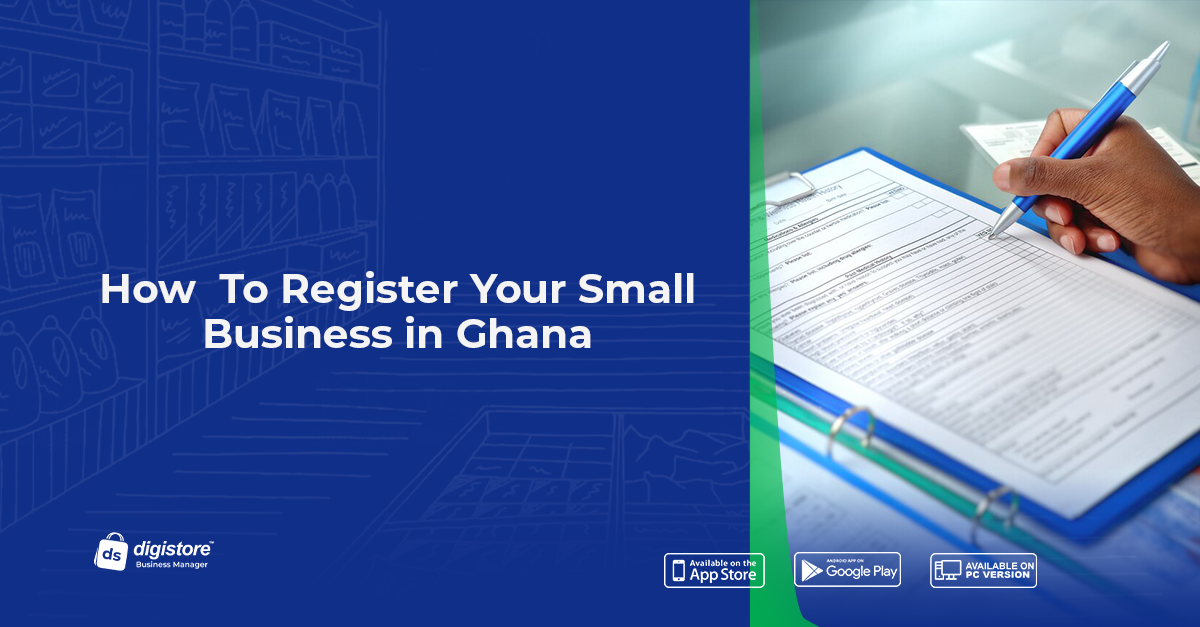 How To Register Your Small Business In Ghana
Introduction:
If you're looking to register your business in Ghana, it's essential to follow the country's legal requirements. The Office of the Registrar of Companies (ORC) in Ghana is responsible for business registrations. To successfully register your business, you'll need to complete specific forms, pay the required fees, and submit your applications to the ORC.
Importance of Business Registration
Establishing Legal Entity: Business registration formalizes your business as a legal entity in Ghana.

Compliance and Risk Mitigation: Registered businesses are better equipped to stay compliant with regulations, reducing legal risks.

Formalizing Operations: It formalizes your business operations, preparing it for growth, expansion, and various business activities.

Legal Advantages: Registered businesses find it easier to sue, enter contracts, employ staff, and open business bank accounts.

Brand Building and Trust: Registration improves your business's brand and builds trust among potential clients and customers.
Pre-Registration Steps
Step 1 – Choose the Type of Business
Before registration, decide on the type of business structure that aligns with your objectives. Ghana allows various business structures, including:
Company Limited by Shares

Company Unlimited by Shares

Company Limited by Guarantee

External Company

Partnership

Sole Proprietor
Step 2 – Choose a Business Name
Selecting an appropriate business name is crucial. It should be unique, short, easy to remember and pronounce, and descriptive of your business activities.
Step 3 – Conduct a Business Name Search
After selecting a name, conduct a business name search at the ORC to check name availability. If similar names exist, make your chosen name distinctive by adding a phrase.
Step 4 – Reserve Business Name
To protect your chosen name, consider reserving it at the ORC. A reserved name is safe from being registered by others. The name can be reserved for up to 3 months for a fee of GHS120.
Business Registration Procedures in Ghana
Step 1 – Obtain Tax Identification Number (TIN)
All businesses, including Sole Proprietors, Partnerships, and companies, must obtain a Tax Identification Number (TIN). Complete TIN forms and provide necessary identification documents. TINs are usually issued within 24 to 48 hours.
Step 2 – Complete the Business Registration Form
Download the required business registration form from the Registrar General's Department website. Fill in the necessary details, including business name, nature of business, address, and personal details of proprietors or partners.
Step 3 – Payment and Filing of Statutory Fees (Table Form)
For companies limited by shares, you'll need to pay stamp duty, which is 1% of the stated capital, and an incorporation filing fee of GHS450. The minimum stated capital for 100% Ghanaian-owned limited liability companies is GHS500. Companies with foreign ownership have different minimum equity requirements.
Step 4 – Submit Registration Forms and Required Documents
After completing the forms and paying the fees, submit them to the Office of the Registrar of Companies (ORC).
Step 5 – Collection of Registration Documents
Expect to receive your registration documents within 2-3 weeks after submitting the forms.
Post-Registration Steps
After registering your business, there are additional steps you should consider:
Obtain necessary licenses and permits for your specific business activity.

Register with the Social Security and National Insurance Trust (SNNIT) for staff benefits.

Register your business with the Ghana Revenue Authority for tax purposes.

Open a bank account for your business operations.
Conclusion
Registering your business in Ghana involves several crucial steps to ensure legal compliance and facilitate efficient operations. Following the correct process is essential to avoid delays and legal issues. Aspiring entrepreneurs should carefully consider their business objectives and available resources before embarking on the registration process.