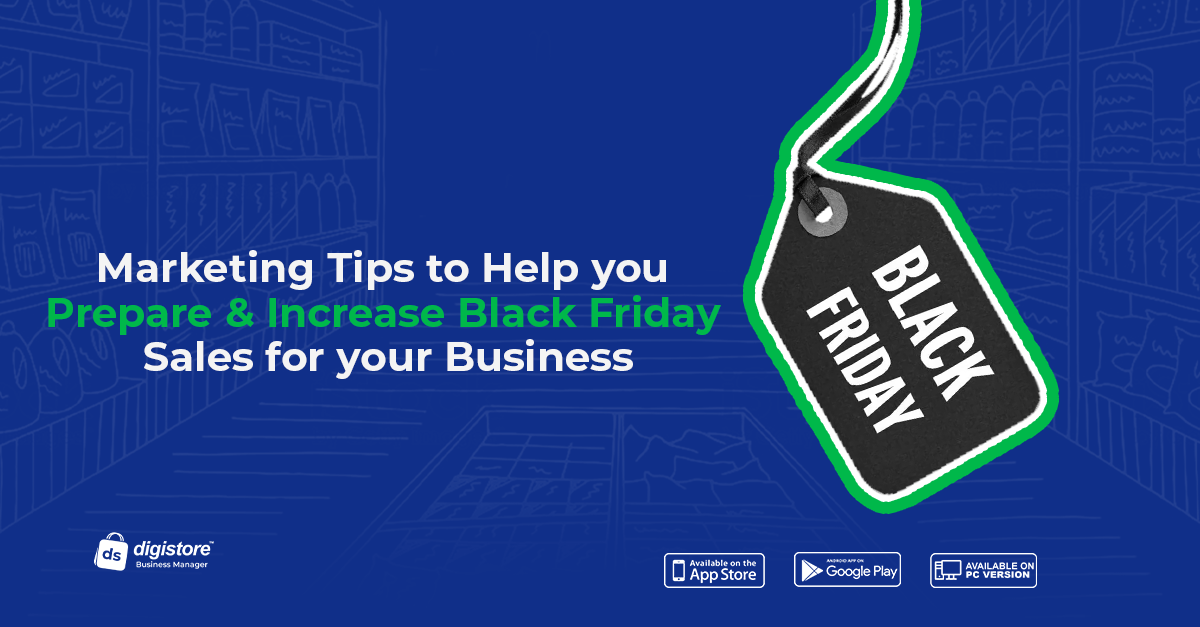 Marketing Tips to Help you Prepare & Increase Black Friday Sales for your Business
Black Friday is a phenomenon that has taken the shopping world by storm. It's that time of the year when businesses offer jaw-dropping discounts, and consumers rush to grab the best deals. While the term "Black Friday" may conjure images of long lines and chaos, it doesn't have to be daunting for your business. With the right marketing strategies, you can make Black Friday a lucrative opportunity to boost your sales and engage with your customers. In this blog post, we'll discuss some effective marketing tips to help you prepare and maximize your Black Friday sales.
Plan Ahead:
The key to success on Black Friday lies in meticulous planning. Start early by setting clear objectives, deciding on the discounts or promotions you want to offer, and creating a marketing calendar. This will allow you to build anticipation and excitement among your customers leading up to the big day.
Create Irresistible Offers:
Black Friday is all about incredible deals. Make sure your discounts or promotions are attractive enough to grab your customers' attention. Consider bundling products, offering buy-one-get-one deals, or providing exclusive discounts for loyal customers. The more enticing your offers, the more likely customers will flock to your store.
Optimize Your Website:
Ensure that your website is ready to handle the increased traffic on Black Friday. Speed up your website's loading time, simplify the checkout process, and make it mobile-friendly. A seamless online shopping experience will encourage customers to complete their purchases.
Harness the Power of Email Marketing:
Email marketing can be a powerful tool for Black Friday promotions. Start by building a mailing list if you haven't already. Send out teaser emails in advance, and on Black Friday, send emails with exclusive offers to your subscribers. Personalize your emails to make customers feel valued.
Leverage Social Media:
Social media platforms are a great way to build excitement and engage with your audience. Use eye-catching graphics, teaser posts, and countdowns to create anticipation. Encourage user-generated content by running contests or giveaways, and don't forget to use relevant hashtags to increase visibility.
Implement SMS Marketing:
Consider using SMS marketing to send instant alerts and reminders to your customers about your Black Friday deals. It's a direct and efficient way to reach your audience and ensure they don't miss out on your offers.
Collaborate with Influencers:
Partner with influencers in your niche to promote your Black Friday deals. Influencers have a loyal following, and their recommendations can carry a lot of weight with potential customers.
Utilize the Digistore Business Manager App:
The Digistore Business Manager app offers a range of features to help you make the most of Black Friday. You can easily set up discounts, manage your inventory, and track your sales in real-time. Additionally, you can customize your store's appearance for Black Friday by changing your header to reflect the festive spirit.
Conclusion: Black Friday is an excellent opportunity for your business to boost sales, engage with customers, and strengthen your brand. By planning ahead, creating irresistible offers, optimizing your online presence, and leveraging various marketing strategies, you can make Black Friday a successful and profitable event for your business. Don't miss out on the potential benefits—sign up for the Digistore Business Manager app today and start preparing for a memorable Black Friday shopping experience for your customers