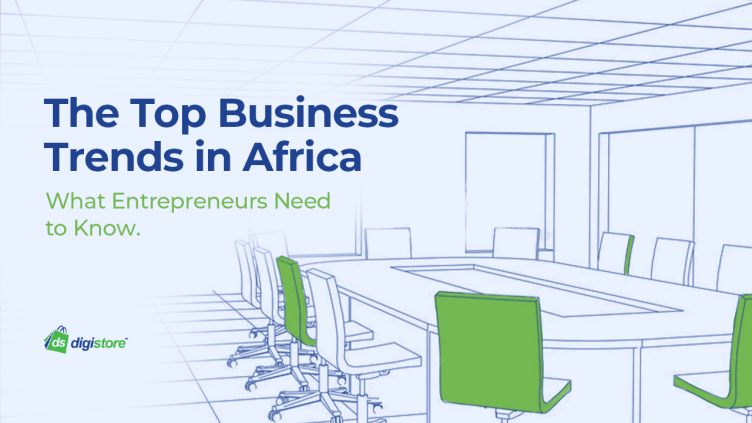 The Top Business Trends in Africa – What Entrepreneurs Need to Know
Ghana, like the rest of the African continent, has a thriving and expanding entrepreneurial landscape. There has never been a better time for entrepreneurs to start and grow businesses in Ghana, with a rapidly expanding economy and a growing middle class. However, because of the rapid pace of change in the business world, it can be difficult for entrepreneurs to keep up with the latest trends and capitalize on new opportunities. Here are five key trends in the Ghanaian entrepreneurial landscape to keep an eye on.
Growing E-Commerce Market: E-commerce is rapidly expanding in Ghana, with an increasing number of consumers turning to online platforms to purchase goods and services. This provides an enormous opportunity for entrepreneurs to reach a larger audience and sell their products or services online.
Digital Financial Services: With increased access to mobile phones and the internet, digital financial services such as mobile payments, online banking, and digital wallets are becoming more popular in Ghana. Entrepreneurs can capitalize on this trend by providing customers with digital payment options and simplifying the payment process.
Agriculture Technology: Agriculture is still a vital sector of the Ghanaian economy, and technology is playing an increasingly important role in modernizing and transforming it. Entrepreneurs can capitalize on this trend by creating and selling cutting-edge agricultural technology solutions such as precision farming tools and data-driven decision-making platforms.
To summarize, Ghana's entrepreneurial landscape is rapidly changing and offers numerous opportunities for entrepreneurs to launch and grow successful businesses. Entrepreneurs can increase their chances of success and contribute to the growth of the Ghanaian economy by staying ahead of the latest trends and taking advantage of new technologies.
Follow us here to get more quick bites on business information. Improving and helping your business grow is our goal. Sign up on Digistore to get access to a business suite to help manage your business sell.digistoreafrica.com