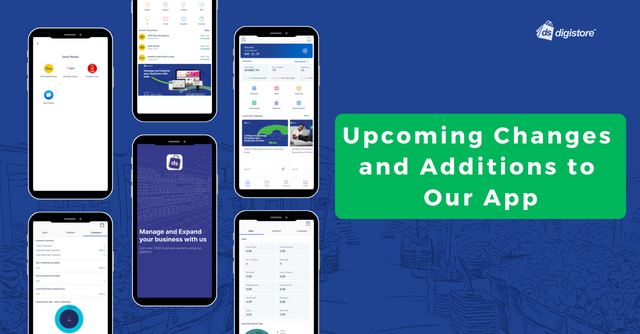 Upcoming Changes and Additions to our App
Upcoming Changes and Additions to Our App
As we continue to improve our app, we are excited to announce some upcoming changes and additions that will make your experience even better. We are always striving to make our app more user-friendly and to provide more value to our users, and these updates reflect our commitment to that goal.
One of the most significant changes we are making is to the app's user interface (UI). We have listened to your feedback and have redesigned the UI to make it even more intuitive and straightforward to use. The new UI is more streamlined, making it easier to navigate through the app's various features. With this update, you will find it simpler to use the app, and you will be able to find what you're looking for more quickly.
In addition to the UI changes, we are also excited to introduce a new feature: a blog section. We believe that education and information are essential elements of any successful business. That's why we're excited to offer a blog section where you can learn more about our app and other business related topics. Our blog section will be a great resource for you to keep up-to-date with industry trends, learn about new features and updates, and get tips on how to make the most out of our app.
Our blog section will cover a range of topics related to our app and small businesses in general. You can expect to find posts on marketing strategies, financial management, productivity tips, and much more. Our blog writers are experts in their fields, and we are confident that their insights will help you grow your business and get the most out of our app.
We understand that your time is valuable, so we have made sure that our blog section is easy to access and read. You will be able to access our blog from within the app, making it convenient for you to learn on the go. We will also be sending out notifications when we publish new blog posts, so you won't miss out on any valuable information. We have also revamped the analytics section to now become Insights. With this feature you can access real-time business insights – profits/loses, margins, best selling products, customers etc to make better business decisions.
We are excited about these changes and additions to our app and believe that they will provide significant value to our users. We are continually striving to improve our app, and we will keep you updated as we make further updates and additions in the future.
Keep an eye out for more updates in the coming days. With love from the Digistore team!